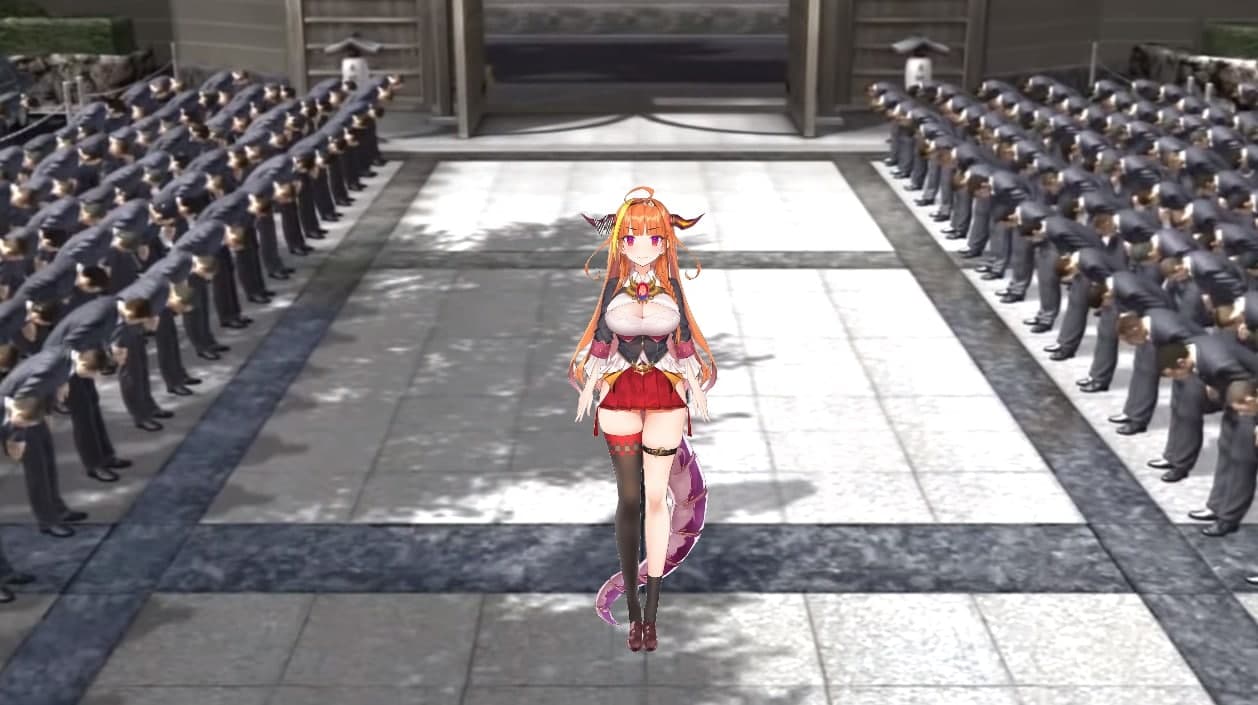 Kiryu Coco merupakan salah satu anggota generasi keempat dari Hololive dan merupakan salah satu anggota yang paling sukses. Dengan jumlah subscriber mencapai 1,18 pengikut, Kiryu Coco menempati urutan pertama di atas Tsunomaki Watame yang memiliki subscriber 922 ribu pengikut Kelulusan Kiryu Coco ini bisa dikatakan sesuatu yang mendadak dan tiba-tiba
Berikut ini merupakan pernyataan resmi dari Cover Corp.
Announcement of Kiryu Coco's Graduation

Thank you for your continued support of hololive production.

We hereby announce that on Thursday, July 1, 2021, hololive 4th Generation talent Kiryu Coco will be graduating from VTuber group hololive.

We wish to extend our deepest apologies to all the fans and collaborators for this sudden announcement, as well as our heartfelt gratitude and thanks to everyone who supported her activities for the past two years.

We as a company are saddened by her decision to leave, but after much deliberation between both parties, we have decided to honor her wishes.

Please check our official homepage and the press release for information regarding her upcoming graduation event and merchandise, along with her upcoming schedule.

COVER Corp. Official Homepage News Section
https://cover-corp.com/news/

In light of Kiryu Coco's graduation, we will be opening an exteded period in which fan mail and presents for her will be accepted.

In addition, her channel membership and members-only content will continue to be available for three months after her graduation.

Deadlines for each Service

– Fan mail and presents acceptance period: must arrive on or before Monday, July 14

– Membership and exclusive content: Thursday, September 30, 11:59:59 PM JST

We hope you continue to give Kiryu Coco and her activities your full and unwavering support in this remaining short time until the day of her graduation.

COVER Corporation

Wednesday, June 9, 2021
Berikut adalah rangkuman dari pernyataan Cover
Kiryu Coco akan lulus pada 1 Juli 2021 dan sekaligus Streaming Terakhir
Surat penggemar dan bingkisan hadiah akan diterima paling lambat hari Senin, 14 Juli 2021 waktu Jepang
Membership dan konten-konten ekslusif akan tersedia hingga Kamis, 30 September 2021 11:59:59 waktu Jepang
Kelulusan Kiryu Coco merupakan akhir sebuah era dan awal sebuah era yang lain, semoga Coco akan menemukan hal yang lebih baik di masa yang akan datang.